Skalfa LLC
1301 Hampshire Dr South Bend, IN 46614
(585) 902 – 0285
The role of technology in student employment
Results of the survey of colleges and universities in the US
We have conducted a survey of more than 200 American colleges and universities with staff size of 51-1000 to learn about their practices of maximizing student employment opportunities.
To this day higher education is a field where technology penetration has been limited with practices varying greatly. This study focused on examining how colleges and universities approach the task of opening job and internship opportunities for students before graduation.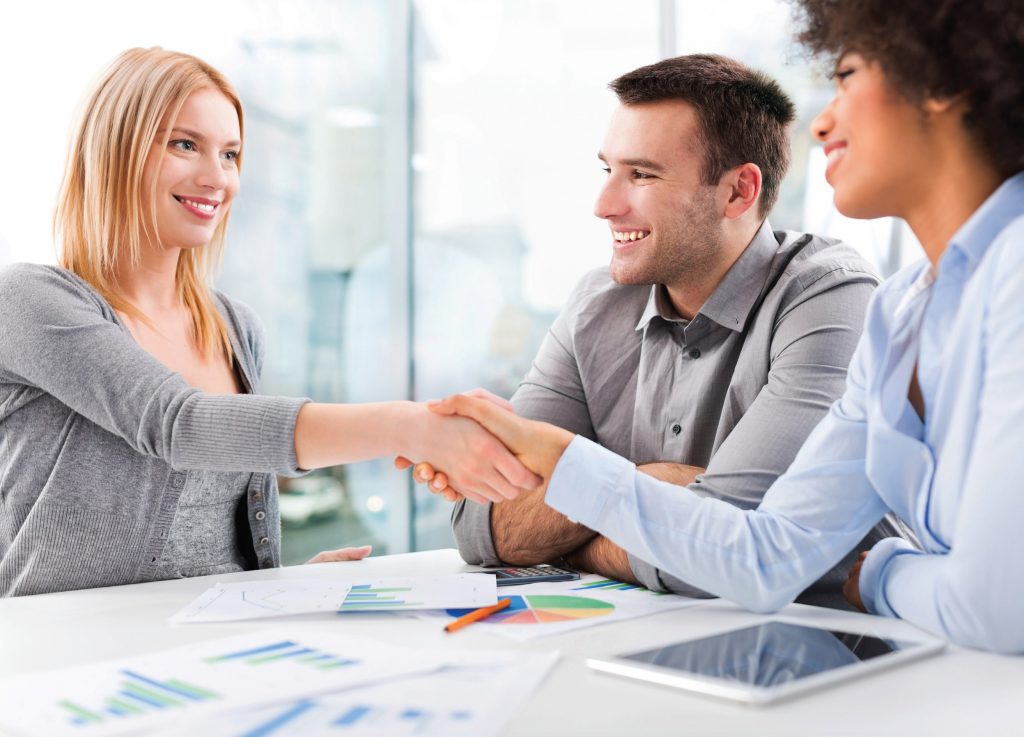 Helping students find opportunities
Results of maximizing employment opportunities (only with education entities' efforts), divided into user category: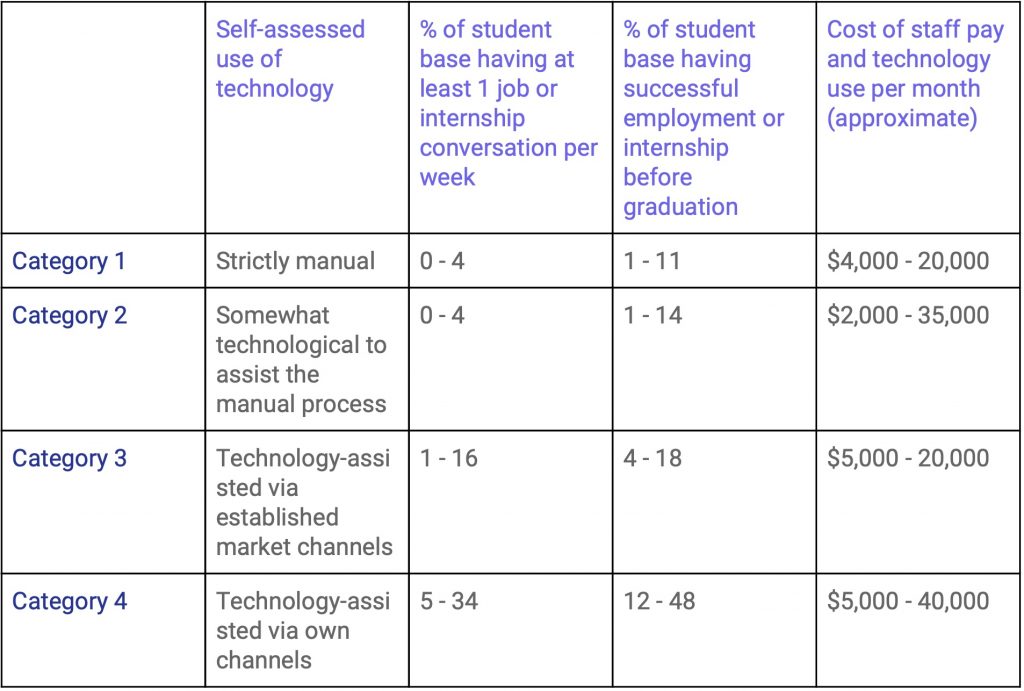 Category 1, Strictly manual
All matching and communication is conducted via the career office, usually by interns or assistant-level staff using community-wide channels like local newspapers, dedicated physical job boards. As a rule, this category's underperformance is due to certain geographic and demographic conditions. Main cost basis is staff.
Category 2, Somewhat technological to assist the manual process
Same structure as category 1 but using rudimentary CRM tools and/or existing generic job boards. Main cost basis is staff.
Category 3, Technology-assisted via established market channels
This category has mainly figured out how to use LinkedIn and existing job boards to varying degrees of success on auto-pilot. Main cost basis is staff.
Category 4, Technology-assisted via own channels
This category has white-label or custom-built solutions from software vendors. They typically own a CRM, have employer and student registration, automated matching, etc. Main cost basis is still staff because category 4 delivers better ROI to students and is incentivized to expand student employment efforts to dedicated job fairs, employment relationship structures and similar.
Conclusion
Dedicated solutions provide better ROI to students because they are more effective and are promoted on all levels of an education organization.
The survey showed that even though every higher education entity has their own trajectory, the real change appears after covering basics because it provides a lot of insight into unique strengths and weaknesses of the entity in the education market. Further expansion in maximizing job opportunities for students, both technological and human, is informed by the initial, common approach.

We have built a product that allows colleges and universities to start the journey of collecting low-hanging fruit in student employment opportunities.