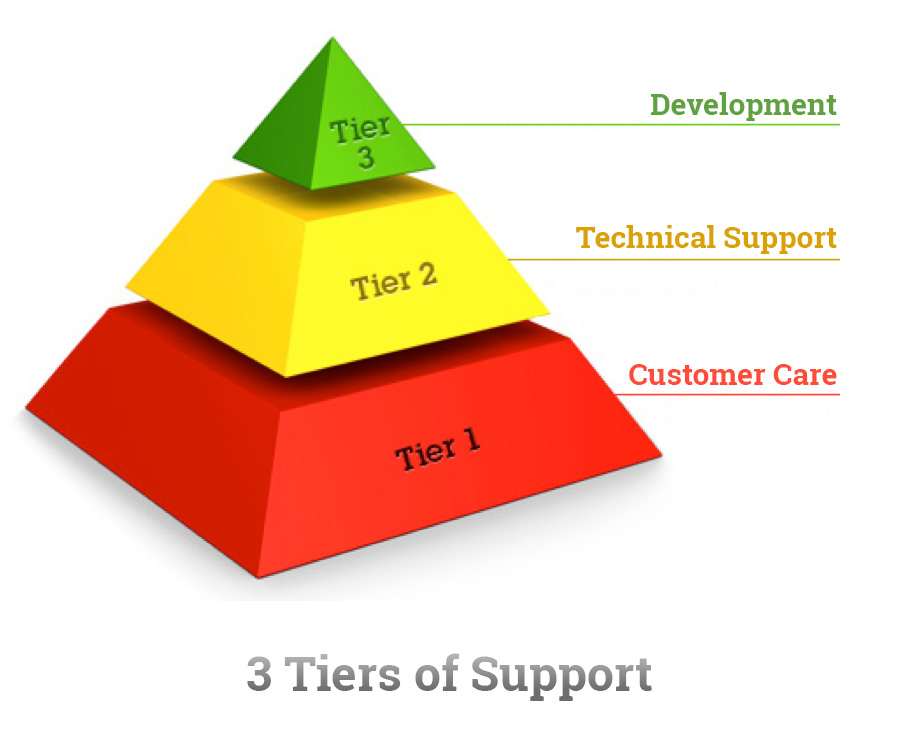 Skalfa Introduces Tiered Support System
As part of further improving the quality of the service provided to our customers, we are introducing a tiered support system. The changes will be felt immediately by all regular clients, except for those working with dedicated Project Managers. The latter will continue enjoying a personalized approach and individual project delivery schedule.
The new tiered support system is divided into several levels, including on-the-spot customer care and communication, the more in-depth technical team issue handling and testing, as well as the possibility of further issue escalation to the development team. We have successfully tested the system in the background and saw an enormous increase in productivity, faster report turnaround, and a general rise in customer satisfaction. Updated SLA to correspond to the new system is coming soon.